Gabriel Ortega was born in Medellin, Colombia, in 1969 and from a very young age the spirit of art took hold of him, not in vain he devoted himself to the study of fine arts, first in his hometown and then in Valencia, Spain.
In his twenty years of intense professional career, Ortega has had more than eighty exhibitions in Europe, Asia, South America and North America, such as the Salon of the frescoes of Le Sibille di Raffaello at the Chiostro del Bramante, Intelligent Building at the EEPP in Medellin; Guest Artist, XXI International Comics Exhibition in Barcelona, Spain; Cow Parade in Barcelona, Water Museum.
Her work does not exclude techniques such as painting, weaving and sculpture.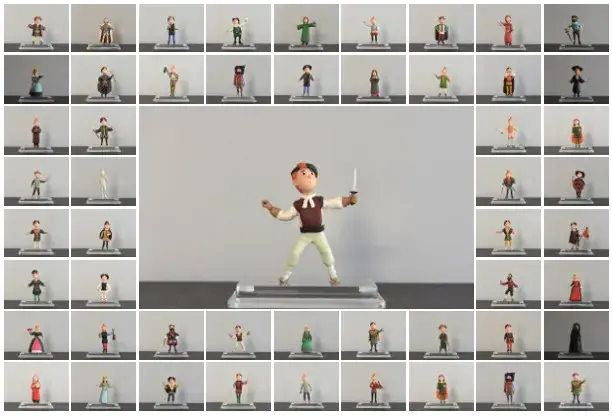 The influence of Pop Art and Comics
Undoubtedly Gabriel Ortega has been attached throughout his career to the use of comics, and not only for his use of characters but for the way in which his works are narrated and the stories that can be found in them.
Adventure, suspense, discovery… his works are a scene of a longer story that takes place in the painter's imagination and of which he gives us a fragment that allows us, the spectators, to be part of the speculation that comes from it.
It is indisputable that Ortega's art takes the best qualities of pop art and using a recurring character like Tintin is the main proof of this, but unlike many other artists, he makes a personal reinterpretation that comes from his personal experiences, and he does it in an impeccable way, with his own stamp.
Thus, Gabriel takes Tintin out of his adventures in comic strips and involves him in situations alien to the ones he went through behind Hergé's pencil, turning him into something of his own, just as the greatest exponents of pop art did, while making an apology to the great importance that the comic has had for him and for the world.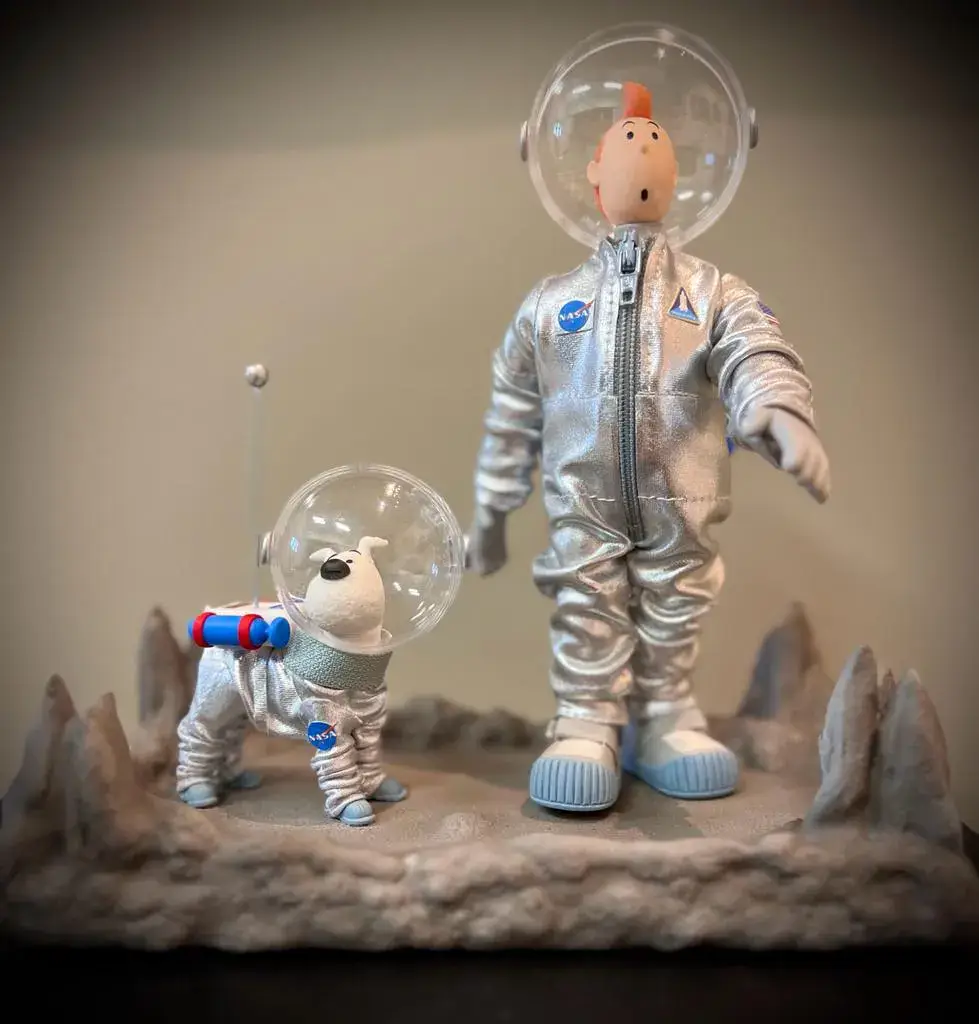 The Renaissance fable
Gabriel Ortega proposes a very interesting exercise in which he gives us the opportunity not only to travel in time, but also to enjoy several important periods for art all at the same time.
Through a series that not only detonates glamour but also adventure, Ortega unleashes the clash, fusion and development of new icons that emerge from a mixture of others and that with a brushstroke pays homage to the history of art and pop history.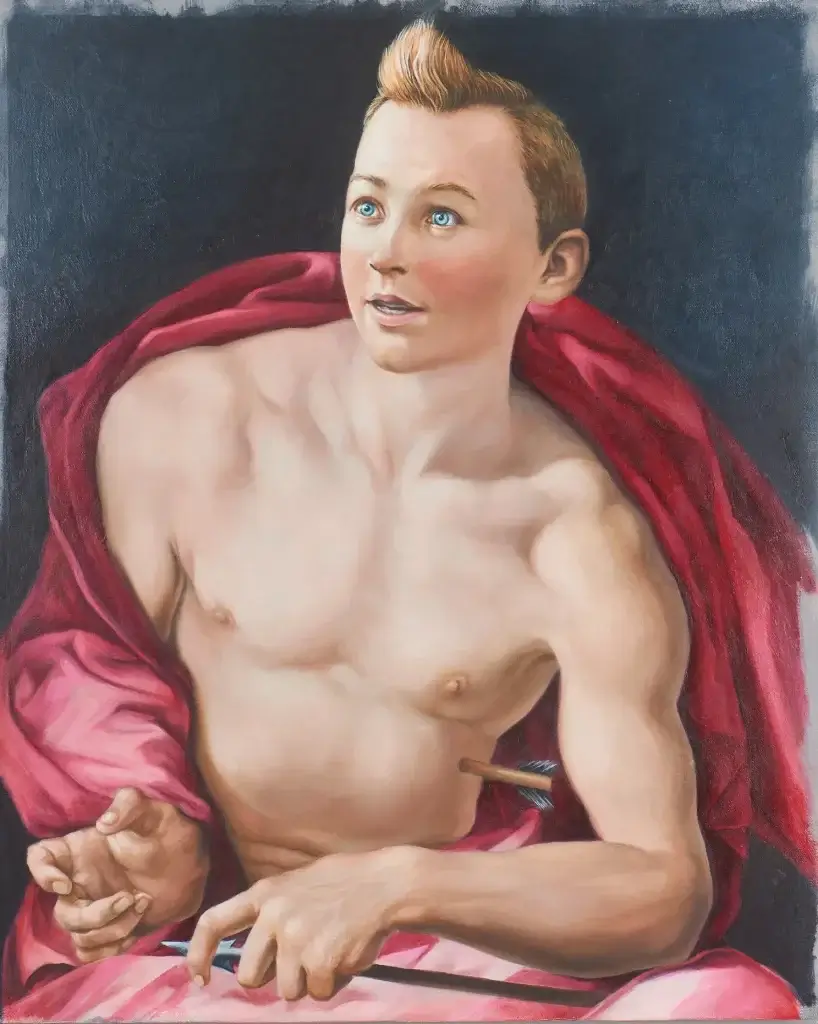 His noblest work, part of the Florentine art scene, exuberant and flowery as ever, through one of the most amusing and subversive scampers of contemporary art, becoming an integral part of the great history of Italian art, personally intervening in the works through the Tableau Vivant technique or living painting.
He not only captures the most outstanding works of the Renaissance, one of the most – if not the most – important periods for artistic development, but also fuses it with himself, thus giving us a modern Renaissance, a Renaissance that is more familiar to us and unleashes a more intimate magnificence.