Olga de Amaral is considered one of the great pioneers of post-war Latin American abstraction. Born in Colombia in 1932, he studied textiles and design at the Cranbrook Academy of Art in Michigan. Her work is contextualized within the discourses of the Latin American avant-garde, the feminine renaissance of craftsmanship and is characterized by her works in large-scale textile fibers in which she includes the use of precious metals. The interest in her work around the world is growing, she has had nearly 100 solo exhibitions and has participated in more than a hundred group exhibitions in major institutions around the world, in addition, her work is currently part of 24 permanent collections in international museums and currently the work of Olga de Amaral is very present in collections and museums mainly in New York.
His latest institutional exhibitions
1. "Expansiones" – Museo de Arte Moderno de Bogotá (2017).
This exhibition inaugurated the reopening of the museum in February 2017. It was an exhibition with a collection of works which highlight the essence of the Colombian, showing a clear influence of pre-Columbian culture and traditional Colombian craftsmanship, but with a contemporary approach. A wide range of textures and shapes could be perceived in the exhibition, from flat and rectangular pieces to three-dimensional works.
2. "Women take the floor" – Museum of Fine Arts of Boston (2019)
Undoubtedly, Olga de Amaral is one of the most important women in Latin American art today; from September to November 2019, Olga de Amaral was part of a group exhibition in Boston called "The Art of Latin America".Women take the floor"in which her works converged with works by other women artists from around the world, such as Frida Kahlo.
This exhibition sought to present the female view of art, giving us a narrative of how women perceive and live the world from different perspectives and how they leave it captured through works of art of great significance.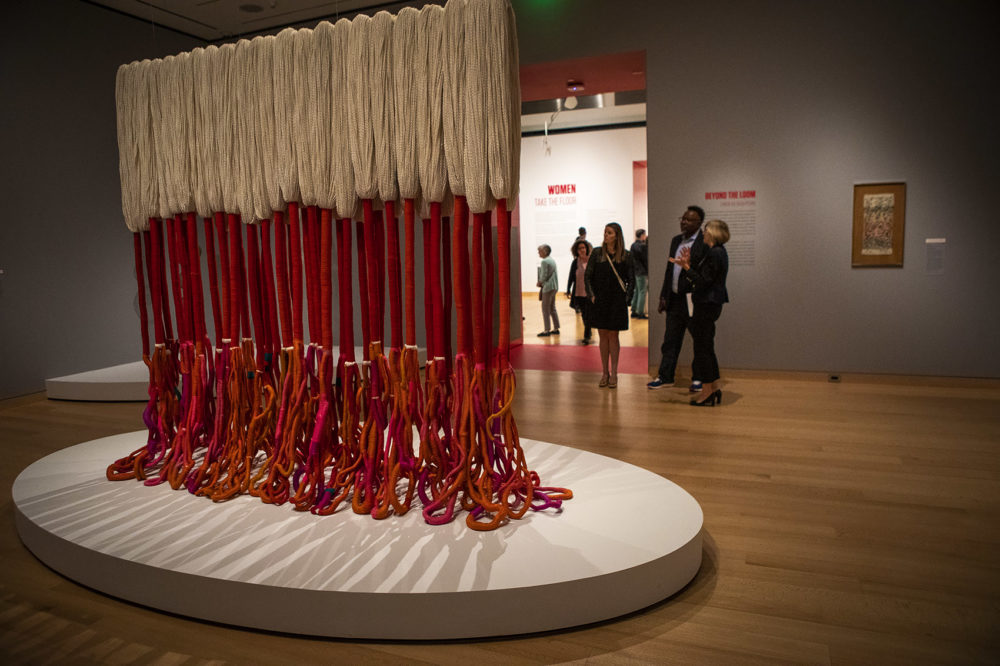 3. "To Weave a Rock" – Museum of Fine Art Houston (2021)
This exhibition co-organized by the Cranbrook Art Museum was an invitation to take a look at Amaral's architectural investigations and his characteristic weavings. Through 50 works created over the last six decades, from his first series, "Walls", to the most recent immersive installation, entitled "Mists". Amaral has a strong influence on architecture, which takes a very important part in the construction of his work.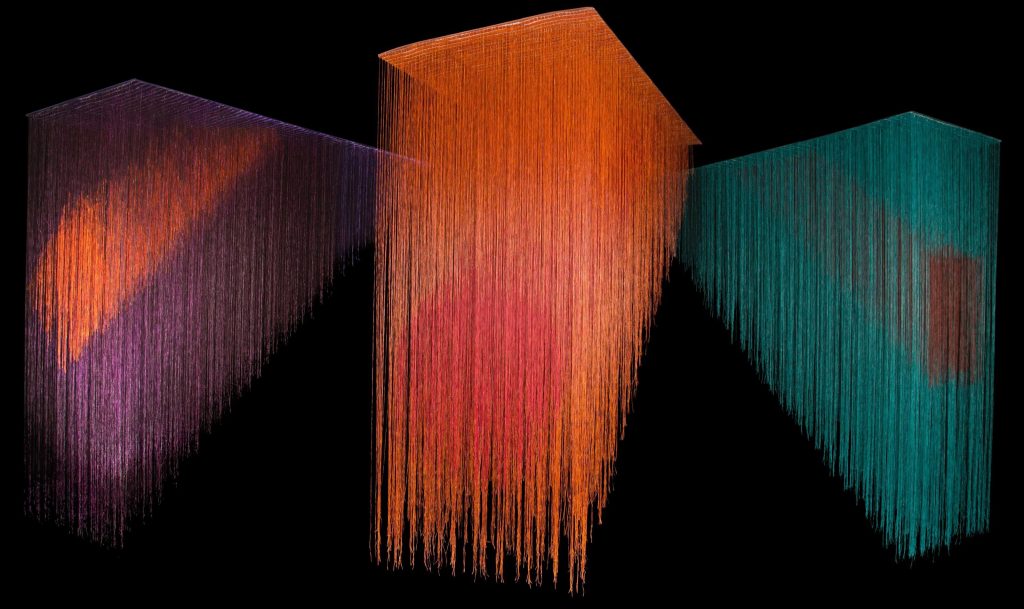 Undoubtedly, Olga de Amaral is an artist whose name cannot be ignored when it comes to textile art and art in general in the world. We invite you to learn more about the artist.