Oswaldo Guayasamín is one of the most recognized representatives of Latin American plastic art. In 1999, the year of his death, he was declared the painter of Ibero-America by the 19th Ibero-American Summit of Heads of State.
He fused the avant-garde of the beginning of the century, cubism and expressionism with a strong indigenous theme of a Latin America before the conquest. The artist focused especially on portraying the rampant oppression, poverty and political struggle he witnessed growing up, all of which led him to establish himself as one of the most important artists in the history of Latin American art.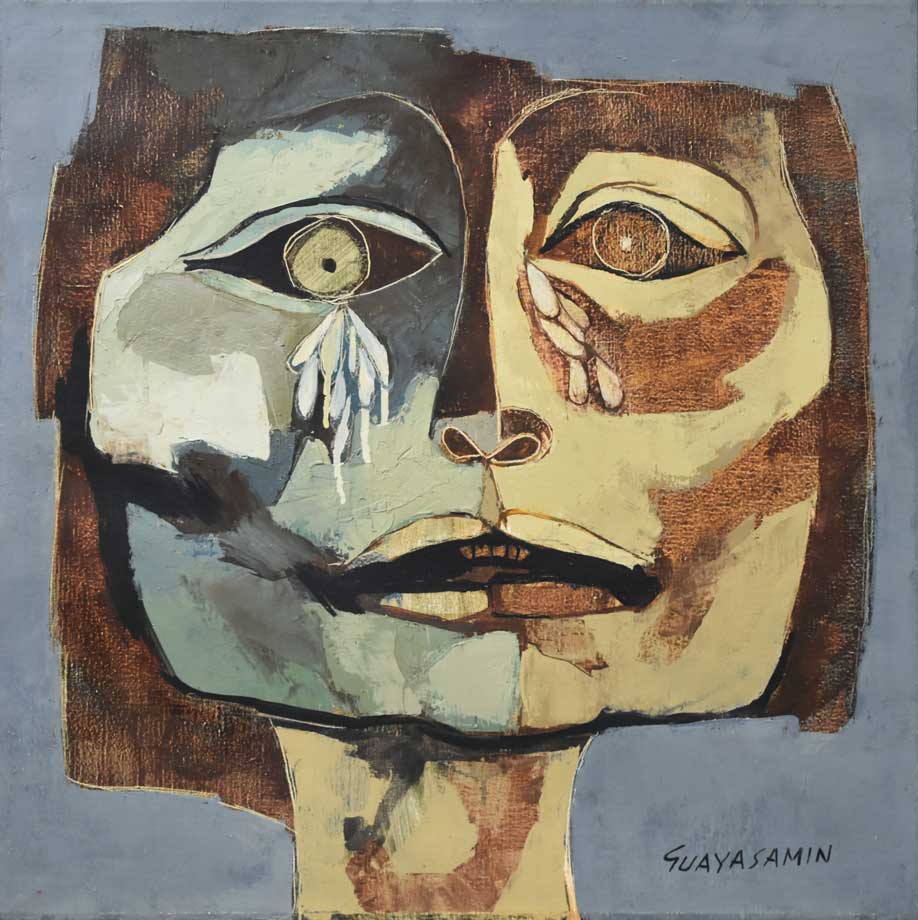 His abundant work materialized through multiple media including not only painting but also murals, sculpture, drawing, jewelry and architectural conceptions. The artist was able to develop and project his work over six decades in different continents.
During his lifetime he won multiple awards and recognitions such as the Mariano Aguilera Salon, the Grand Prize at the Barcelona Biennial, the first prize at the Sao Paulo Biennial and also held monumental exhibitions in the most important museums in the world and today, two decades after his death, tributes to his name still continue.
In 2021, the Duque Arango Gallery presented an anthological exhibition of the artist as a tribute to his entire artistic career and the importance of his work for the transformation and representation of the plastic history of the continent: "Pain and Hope".
It was an ambitious exhibition that brought together more than 30 works by the master from Spain, the United States and Panama. Mexico and different parts of Colombia.
Through these, Medellín was able to appreciate a work that he himself called "of denunciation, of great strength, of content", which despite having a lot of weight in this aspect, never neglected technique and aesthetic display that presents and in combination invites us to reflect on pain and hope: on Latin American history.
Thus, the Duque Arango Gallery presents its tribute to this expressionist master and hopes to continue bringing to the fore all those who built and continue to build the history of art in Latin America.