To go into details of the work of artist Ariel Cabrera Montejo, it is first necessary to know his origins and history.
Ariel Cabrera was born in 1982, in Camaguey, Cuba, but contrary to the traditional figurative works of the history of his country of origin, he shows a more human and fantastic way, while remaining attached to reality and history.
While studying art, he had access to works of art and documents related to the collection of Cuban historical memorabilia; documents that function as testimony of information that differed in many cases from the account of the struggle for Cuban independence and promoted as such that the official account of a unilateral doctrine remains in force.
Thus, Cabrera discovered what would become his unique style, which is not far from neo-historicism: he revisits history from an art perspective, taking up traditionalist techniques to put a narrative thread in the pictorial that does not fail to highlight the literary, the political and the costumbrista.
Ariel Cabrera's paintings are rich in detail, usually scenes that tell several stories simultaneously in a non-linear way, none less important than the other. That is why looking at it should not be taken lightly, as it offers an imaginative delight that, together with the artist's context, makes it not to be understood as a passive painting.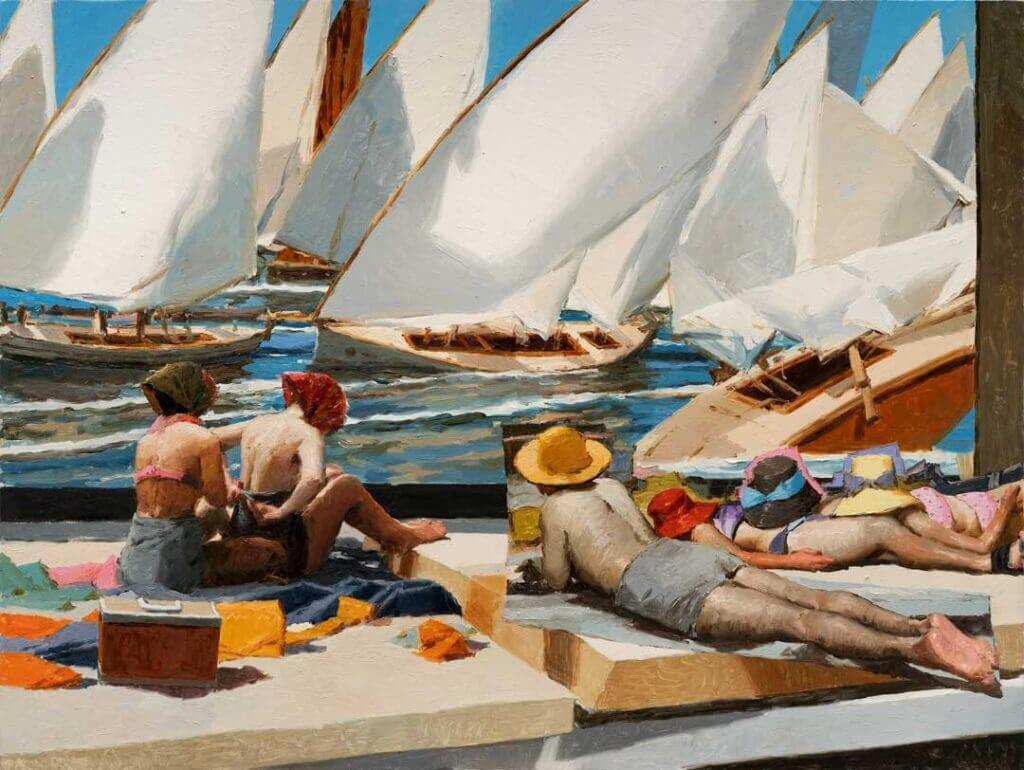 It puts in dialogue moving moments set in the great struggle for the independence of Cuba starring military and soldiers along with scenes of assumptions in which the human side of those who do not have an active role in the war is shown and portrays everyday life, resulting in a general shot in which sarcasm, playfulness and denunciation shine.
He deconstructs the so-called "war heroes" by placing them in unexpected paradoxes in which he discusses the existence of an absolute truth or of an implanted simulation.
So it can be said that his work creates a challenge with the viewer where truth, lies, time and space are challenged. This challenge, with its respective historical context, makes his work as anachronistic as it is accurate.
Therefore, before overlooking a painting by this artist, it is essential to know the context of why and not be shy of supposing, imagining and questioning the truth itself, which is precisely what Ariel Cabrera does.