An approach to understanding how the art market works and art itself as an investment possibility.
Art, apart from its great aesthetic value, also has a financial aspect. Experts recommend always diversifying investments for greater security; investing in different assets that generate capital protection.
Benefits of Art
Art makes it possible to enhance a space to make it more pleasant more
and produce more joy and more fulfillment, but apart from that side
aesthetic, art also has some benefits that are financial:
In the art world, not all artists, but some, especially the great masters, deal in dollars. That's a very important goodness in terms of art, and that is the ability for its value to always be measured in a currency that gives stability anywhere in the world. Thus, any person can have an asset in Colombia whose value is dollarized.
This allows the painting to increase its value in Colombian pesos with the rise of the dollar, and also when a person who has acquired a work of art needs to sell it, he/she can be guided by the foreign exchange market to know which moment would be the most appropriate and generate the highest profit in his/her local currency.
Art also fulfills an economic function of being able to hedge assets in hard currency. Having capital in works of art can generate greater peace of mind than having it in less stable investments.
The art market in general is a separate asset class and to some extent a separate asset class.
is currently referred to as a neutral currency. This means that the art market is not tied to the stock market or to the economy of
a specific nation. The art market may have the capacity to control its supply and demand by itself, it regulates itself.
When there is more supply than demand in the markets and an imbalance is generated, prices fall, but the art market is not affected.
Art is a movable asset. Although there are artists that generate more liquidity than others, it has a virtue that not all investments have. If a person needs to leave the country due to a complicated economic situation, it is very unlikely that he/she will be able to move with cash in his/her currency of origin or that converting it will not generate a loss, but art has a great liquidity capacity in
different markets.
Having, for example, a painting by Fernando Botero in Hong Kong, New York, London, Colombia or wherever, generates certainty that there will be someone willing to buy it and trade it in a stable currency that generates security.
Apart from economic factors, acquiring a piece of art also generates enjoyment within a space. Art is an investment that, when left still, generates joy and enhances a place.
The best business is not necessarily the one that gives the highest profitability, but the one that leaves the greatest peace of mind.
It is worth clarifying that art is a safe haven asset, as art does not generate dividends or returns as long as it is left still, as a rule. There are hotels, rentals, or places in the world that can afford to raise the prices of their services because they have masterpieces of art that enhance their value, but buying a piece of art and keeping it in a private collection works more as a safe haven asset to protect your heritage and in these cases it is a long-term investment.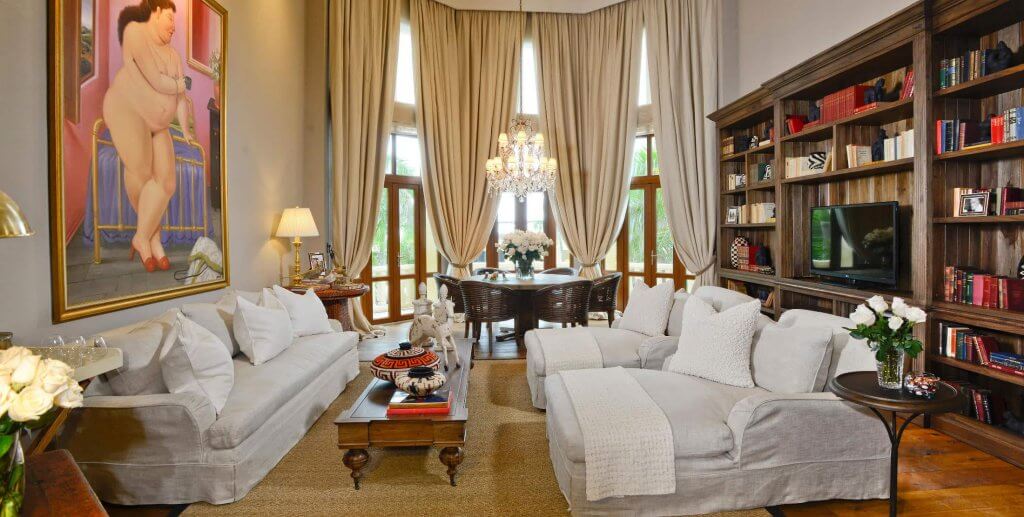 It is not common to buy art with the sole intention of generating immediate profits, since it is not a market that values its works in a matter of days. Outside of the change that could be achieved with the foreign exchange market in a dollarized work, art is an investment that works more in the long term.
When someone wants a work, the most important aspect is that there is a taste for the work; this does not mean that it is an expense, since it is a stable investment that will protect the patrimony, but it can be enjoyed and is an excellent option to diversify assets, transact in dollars or in any other currency.
It is very important to get good advice when buying art, because not all artists will be the same investment, there are pieces for different budgets and tastes. There is a lot of risk in the acquisition of works of art.
art when it is not done through entities that guarantee good advice and originality of purchases.
We invite you to listen to the full episode of the art and finance conversation.
Don't forget to contact us in case you need advice or want to purchase a work of art.