Fernando Botero is one of the most sought-after artists in the art market today; in 2022, he broke his own sales record as the highest-valued living Latin American artist. These have been his best-selling works:
1. Man on horse (4.3M USD)
On March 11 at a Christie's auction, Fernando Botero broke his own record as the most expensive living Latin American artist by selling his sculpture "Man on Horseback" for a total of $4.3 million dollars. This piece was valued between 2 and 3 million dollars, but after ten minutes of auctioning it was left with a total value of more than 4 million.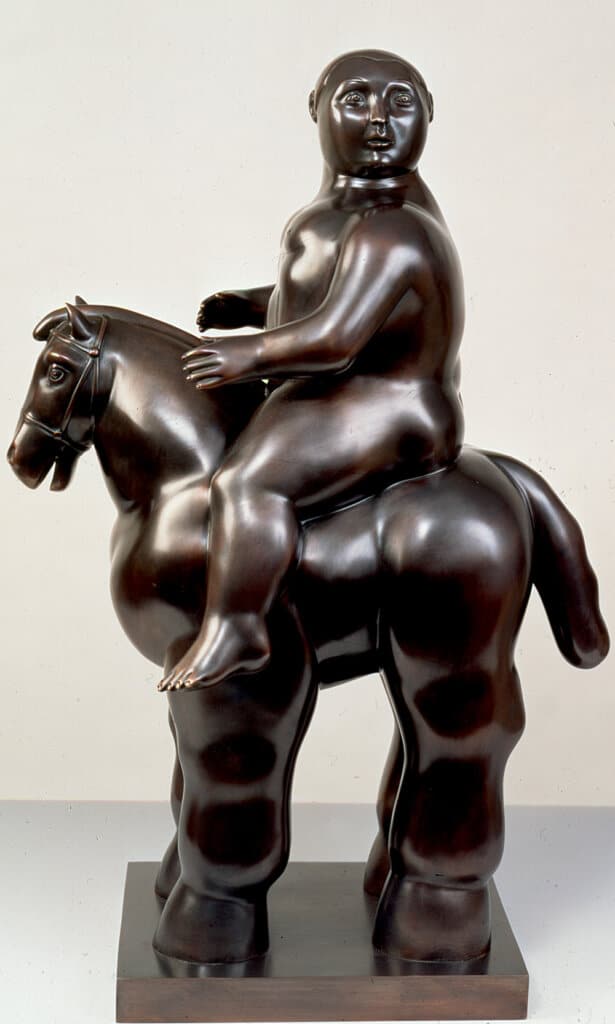 2. Adam and Eve (2.9M USD)
In 2018 the British house Bonhams auctioned the work who belonged to the collection of Saudi millionaire Walid Juffali. It is a more modern version of Botero's 1999 sculpture, which is worth around 2.6M USD. This version is from 2003 and for 4 years was the most expensive work of art sold by a living Latin American artist (surpassed by another sculpture also by Fernando Botero).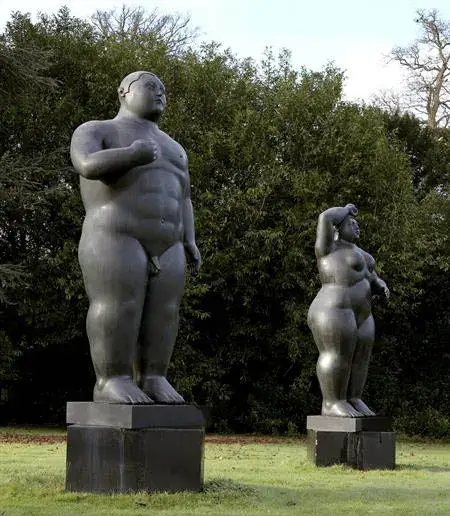 3. The Musicians and the 4 musicians (2.1M USD)
auctioned for 2.1M USD at a Christie's auction, making these paintings his most expensive canvases.
The painting 'The Musicians' had not circulated among collectors for a little over 20 years, this is one of the reasons why the piece ended up being sold at this value.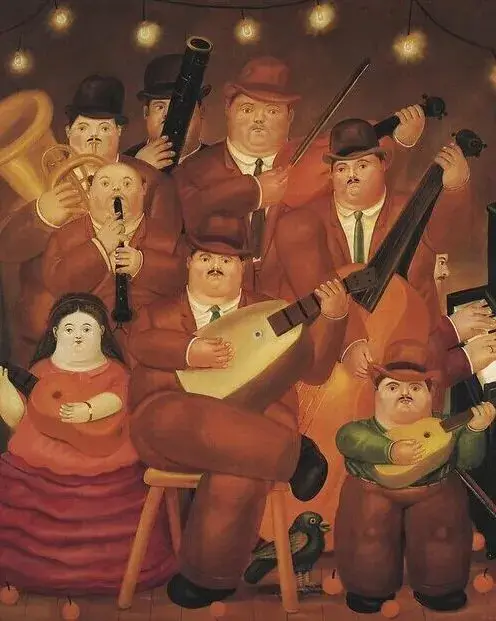 4. One Family (1.4M USD)
This artwork was sold during an auction of Latin American art held by Sotheby's in 2011. This same auction, at the time, broke the record for a Latin American auction with the highest sales proceeds.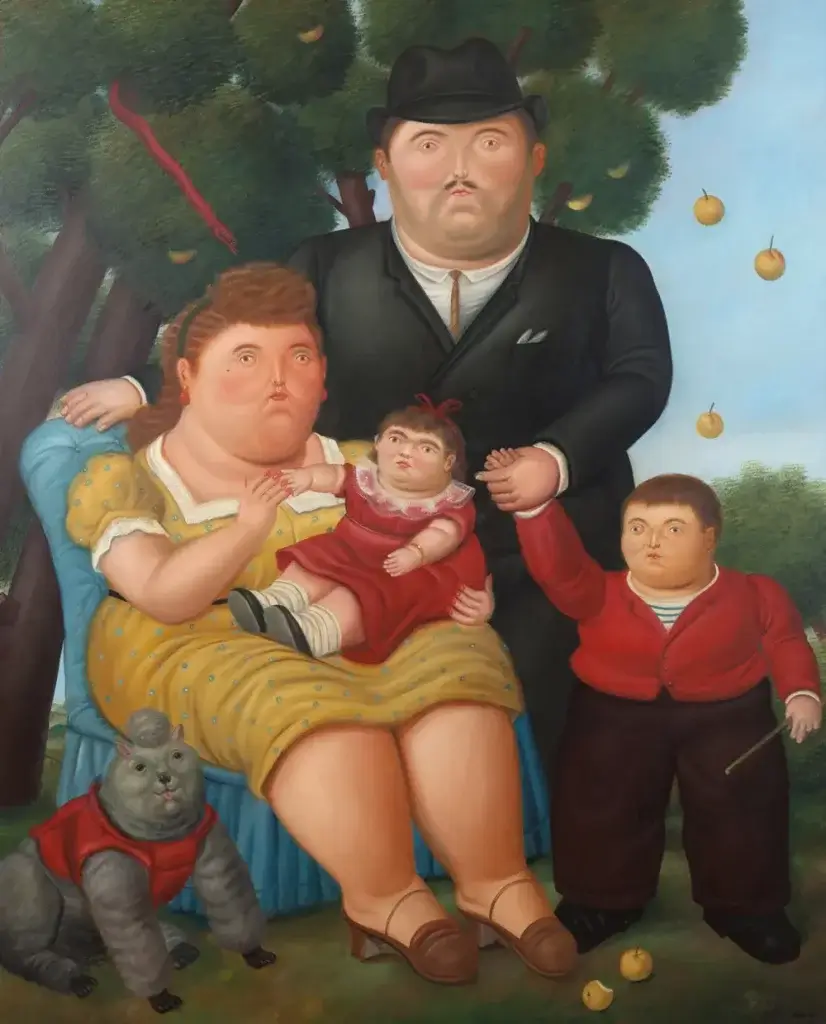 5. Woman with guitar (1M USD)
In 2021, this canvas was auctioned in Paris. The work was part of a Parisian woman's collection of modern and post-war artists. This painting had a sale estimate between $550,000 and $750,000 dollars.