The Dominican Republic has experienced a boom in its art market in recent years, becoming an increasingly important destination for collectors. This growth has been driven by a combination of factors, including sustained economic development, increased interest in local culture and greater international visibility of Dominican artists. The art market in the Dominican Republic has diversified its offerings, ranging from painting and sculpture to contemporary art, photography and urban art, which has attracted a wider audience and generated a vibrant and dynamic environment in the national art scene.
Today, we would like to give a brief account of some of the artists in which art collectors in the Dominican Republic are becoming more and more interested.
1. Julio Larraz
Julio Larraz, a native Cuban, is one of the most representative figures of Latin American art today. He has developed in painting, caricature, engraving, drawing and sculpture techniques.
His work presents cultural and everyday scenes of life in the Caribbean: bullfights, white linen costumes and maritime scenes. He also, on occasion, uses the brush to allude to the corruption of power and social imperfections; he uses cut-out compositions and obscured faces to make his pictorial narratives a denouncing, powerful, and at the same time, ambiguous enigma.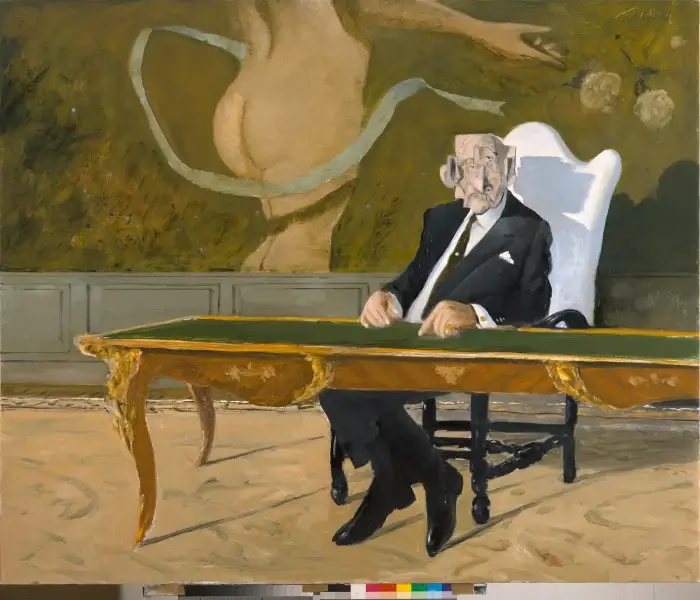 Gustavo Velez
Gustavo Vélez's sculpture, although it is commonly pointed out a similarity and closeness to the procedures and materials of those great masters, actually operates in the exact opposite way. Vélez opposes the tripod of the sculptors of the past to a single axis on which it seems that the pieces are magically held in full equilibrium.
He was invited by the Ministry of Culture of the Dominican Republic and its General Directorate of Museums to intervene in 2022 the Museum of Modern Art, the iconic location of "Altos de Chavón" in La Romana and some points of the historic center of Santo Domingo declared by Unesco as a World Heritage Site.
Of the 40 pieces made of marble, bronze or steel, 14 are monumental sculptures weighing between two and seven tons, including works such as Visions, a Carrara marble totem nearly seven meters high that was exhibited last year in northern France; the emblematic Hypercubic, one of the most representative of the artist who used a play of light and shadow to exalt geometry within geometry; and Bianca II, which was chosen to be exhibited at the tourist Pontile di Tonfano in the marina of Pietrasanta, as part of the important annual exhibition in homage to the artisans of the world sculpture mecamundial.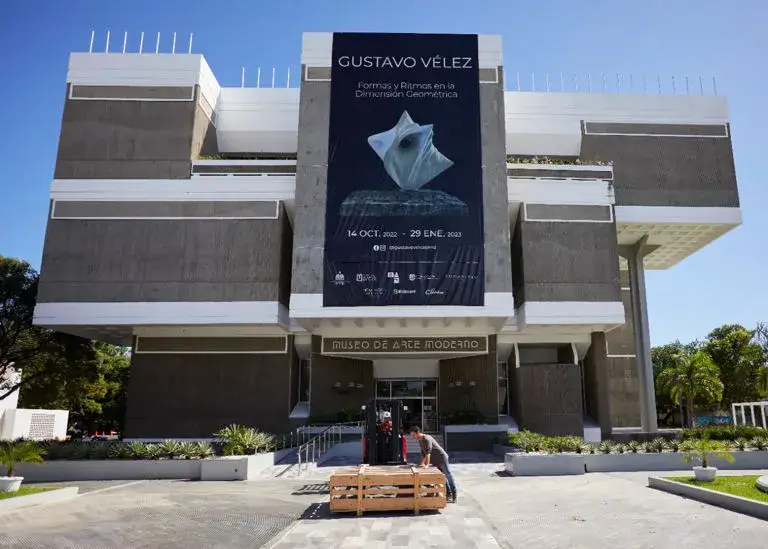 3. Ariel Cabrera
Ariel Cabrera Montejo was born in 1982 in Camagüey, Cuba. Cabrera recreates theatrical scenarios inspired by Cuban historical periods such as the interwar period (1879-1895) and the Cuban War of Independence (1895-1898).
His work depicts anecdotal heroes and events in Cuban history. His subjects are less military and more human, unlike the traditional figurative works of Cuban history, where heroes are portrayed as solemn subjects on pedestals.
He uses different impressionist techniques to maintain a better dialogue of visual illusion in each context he depicts and gives more credibility to each scene, using pictorial references such as Spanish, Italian and American school painting in some cases, and how these greatly influenced the history of Cuban art in the colonial period.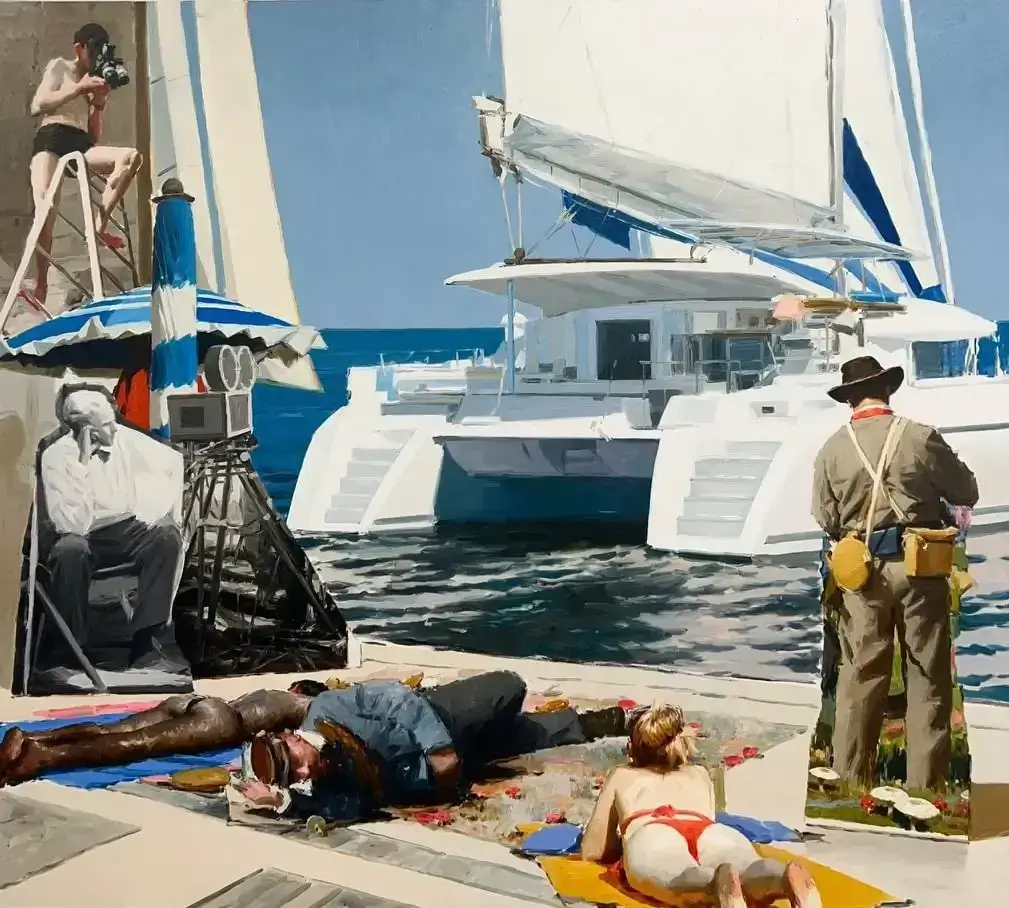 4. Fernando Botero
Fernando Botero is a renowned Colombian painter and sculptor, known for his volumetric stylization of figures and objects. His work encompasses themes such as everyday life in Colombia, artistic historical references and abuses of power, all unified by his exaggeratedly rotund figures.
Botero is currently one of the most important living artists internationally. After 7 decades of artistic career, he has established himself as the most recognized living artist in the world, the most published, with the largest number of institutional and museum exhibitions; he is the most expensive and most transacted living Latin American artist. Fernando Botero's works of art are not only increasingly in demand only in the Dominican Republic, but all over the world.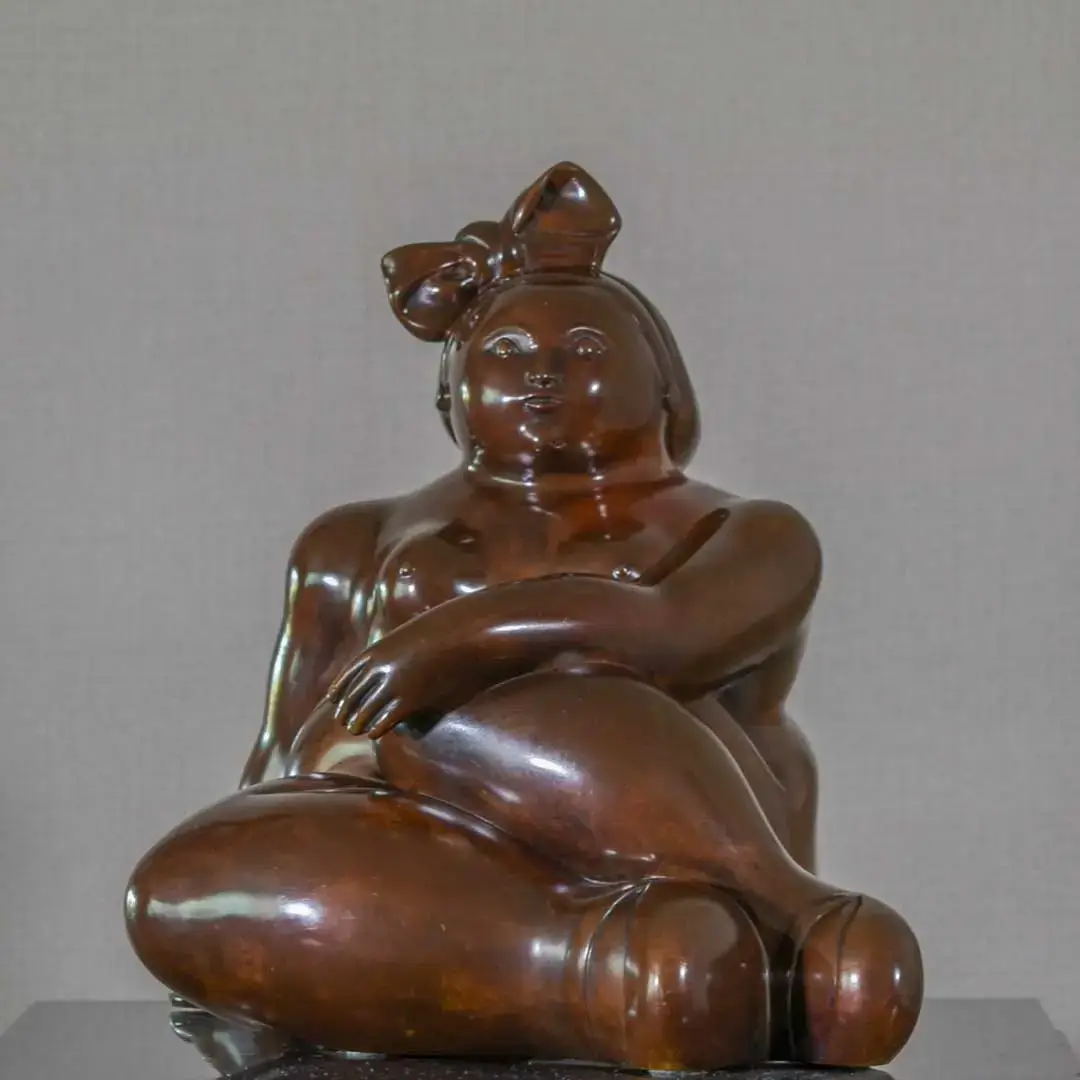 5. David Manzur
David Manzur was born in Neira, a mountainous region in northwestern Colombia, on December 14, 1929. Today, at 92 years of age, he is one of the most important and beloved painters in the country. The poetry and theatricality of his works is difficult to find in other authors.
His work is characterized by its constructivist dramatism and his ability to combine traditional art with modernist painting, supported by important references in painting without ever losing his personal mark; all this makes him an expert in drawing, painting, anatomy and composition.