Undoubtedly, 2022 was a very busy year in all things art, proclaiming itself as the most expensive in the history of the art market. We would like to highlight some of the most important moments in the art world this year:
1. Record Botero sale
On March 11 at a Christie's auction, Fernando Botero broke his own record as the highest-grossing living Latin American artist by selling his sculpture "Man on Horseback" for a total of $4.3 million. This piece was valued between 2 and 3 million dollars, but after ten minutes of auctioning it was left with a total value of more than 4 million.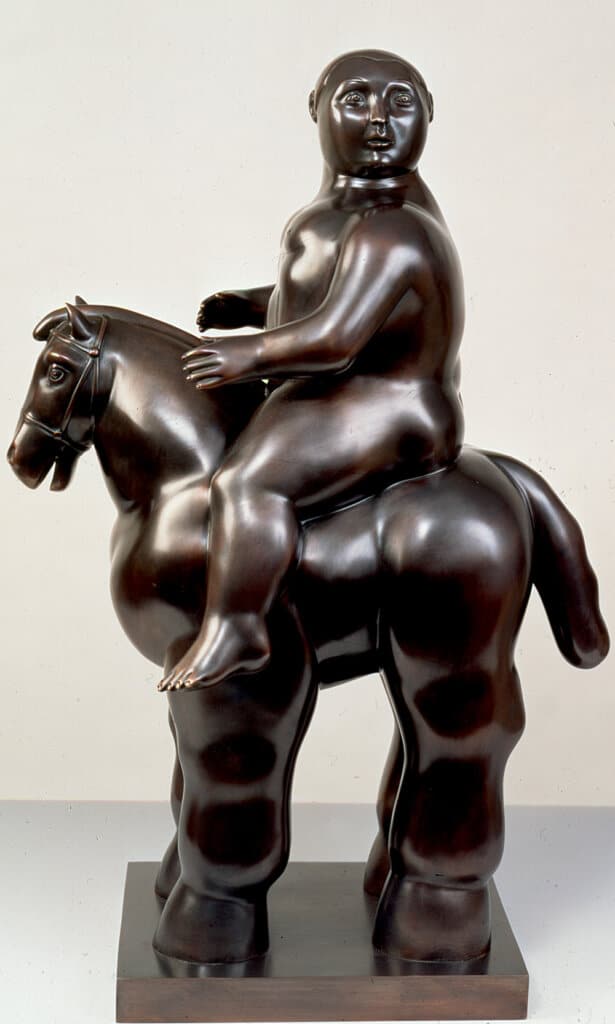 The nearly 10-foot-tall bronze sculpture had been auctioned in 2016 at Sotheby's for $1.84 million, rising 135% in value this year.
Sale of the most expensive work of the 20th century: Warhol's Marilyn.
In May, U.S. artist Andy Warhol's "Shot Sage Blue Marilyn" sold for $195 million, the highest price for a work of art in the 20th century.
This 40 x 40-inch screen print surpassed the record for the work sold at auction held by fellow American artist Jean-Michel Basquiat's "Untitled, which had sold for $110.5 million at Sotheby's in 2017.
Warhol's work was auctioned at the Thomas and Doris Ammann estate sale, the proceeds of which will benefit charities for children in need of medical care and education.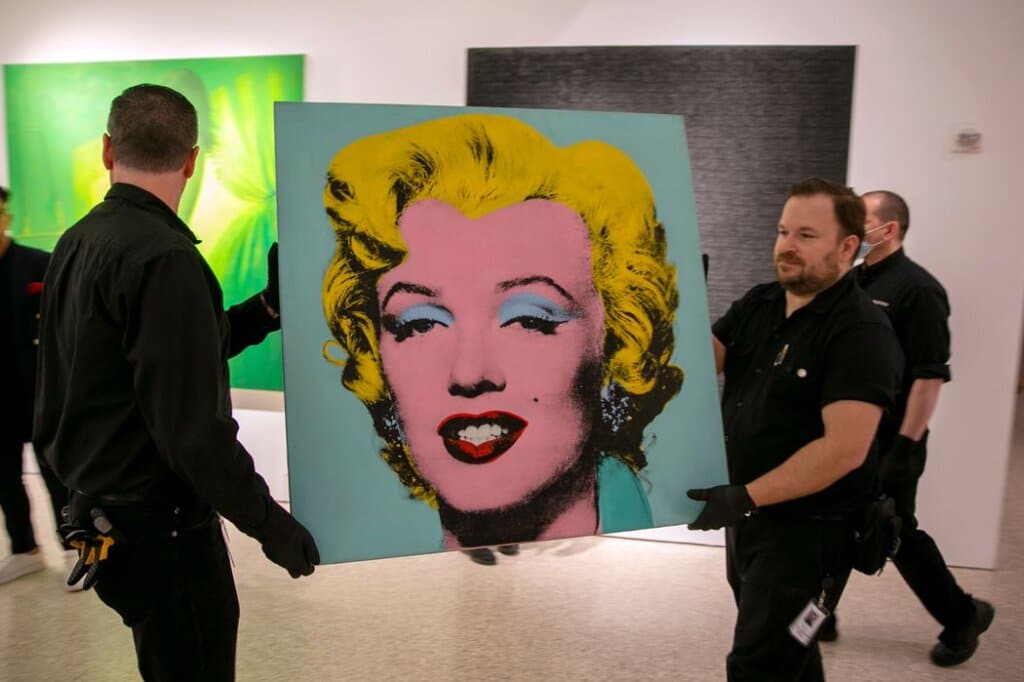 This sale was very important for 2022, as it shows the strength of the art market this year and allows projections for the following years.
Paul Allen Collection Auction
In November, Christie's New York headquarters hosted the record-breaking auction of Microsoft co-founder Paul Allen's art collection, with an estimated sales total of $1.506 million, sixty lots were auctioned and twenty auction records were broken for artists of all periods and works spanning 500 years of art history.
The most significant record was the sale of Georges Seurat's "Les poseuses, ensemble" which sold for 149.24 million, increasing the maximum value achieved by the artist by 5 times.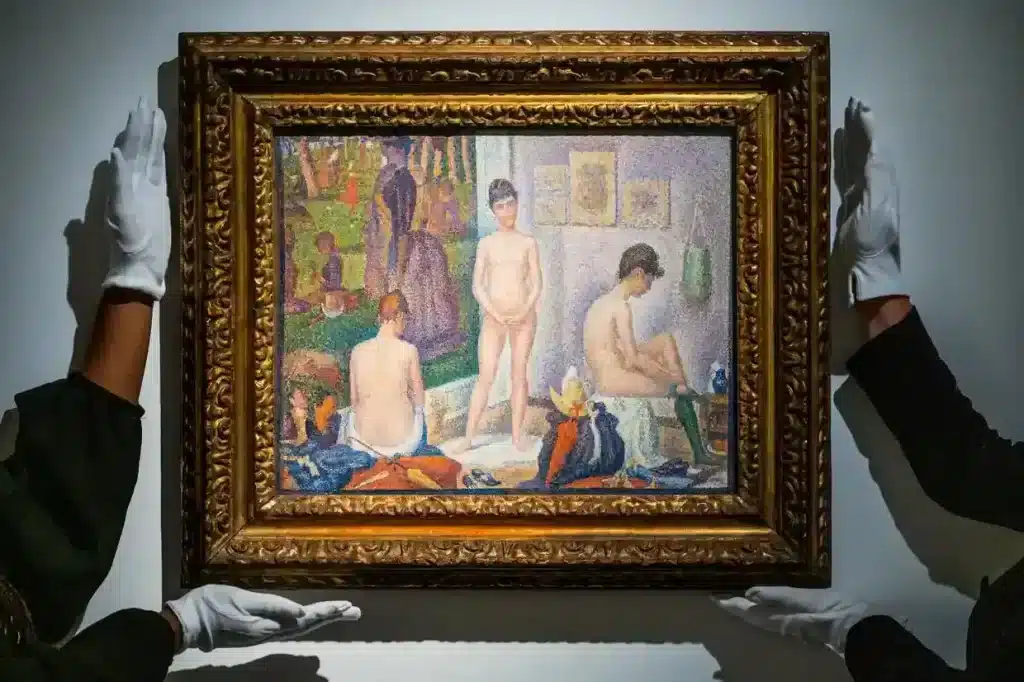 The $100 million was also reached in sales of works such as Cézanne's "La Montaigne Sainte-Victoire" for $137 million, Van Gogh's "Verger avec cyprès" for $117 million, Gauguin's "Maternité II" for $105 million and Klimt's "Birch Forest" for $104 million.
This collection broke Macklowe's record, and is now the most expensive in history; his earnings were also from philanthropic collecting.
4. Protests in museums
Works such as Monalisa, Van Gogh's Sunflowers, Monet's The Haystacks, among others, were the target of environmental activists who, in an effort to raise awareness of environmental damage, chose to attack these works.
At the beginning, the activists only were glued with adhesive to the frames of famous paintings. and engaged in a discourse on climate change, but throughout the year this form of protest grew, and these great masterpieces were thrown into the fray. soups, mashed potatoes, flour and a cake was even thrown in the face of a wax sculpture.
These paintings were not seriously damaged, as they are protected and the deterioration is caused by the protective glass and the frames, several of which have had to be restored due to the materials thrown and the glue used.
---
Museums across Europe, especially in the UK, are trying to take greater precautions to prevent these acts from happening, but they continue unabated.
5. David Manzur Exhibition: Time, Space and Memory.
In July, the Duque Arango Gallery presented a group of works by Colombian master David Manzur, many from private collections, for a brief anthology of his artistic career. The tour through the exhibition informed about important themes and moments that he has gone through in his life as an artist from 1973 to 2022. It is a very varied selection that shows works from the series of Las Ciudades Oxidadas, Los Caballos, Las Meninas, musical instruments, still lifes, and some very beautiful paintings with female characters; in short, a quantification of the production of this Colombian artist would yield information of incredible proportions.
6. Record at Christie's for Latin American Artists: Lam and Obregón
The Latin American art sale at Christie's in May brought in a total of $21,325,625.
We highlight the works of Cuban and Colombian-Spanish artists Wifredo Lam and Alejandro Obregón, respectively, who beat their own personal sales records this year.
7. Olga from Amaral in London
From September 22 to October 29, 2022, renowned Colombian artist Olga de Amaral opens her first solo exhibition in London in nearly a decade, following her inaugural exhibitions with Lisson Gallery in New York last year.
The exhibition shows the artist's work during the last two decades, without neglecting the use of materials that identify her so much. His use of gold is a way of uniting pre-Hispanic culture, colonial art and his contemporary work, as well as the use of unconventional materials, which fuse weaving with his urgency to give answers.
8. 59th Venice Biennial
The 59th Venice International Art Exhibition was held from April 23 to November 27.
The central exhibition, entitled 'The Milk of Dreams' (the title of a book of fairy tales by Leonora Carrington) features the participation of more than two hundred artists from 58 countries. The exhibition presents contemporary works and new projects created for the Art Biennial and historical works from the 19th century onwards.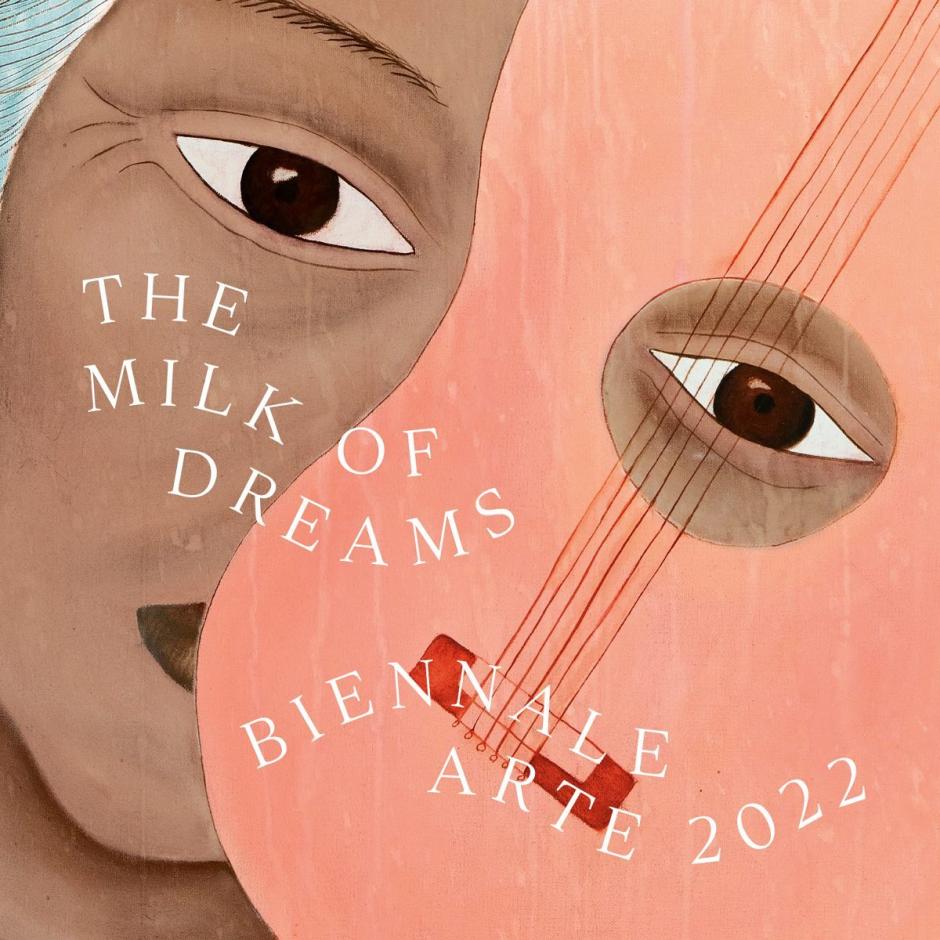 For the first time in the more than 127-year history of the Venetian institution, the Biennale, there was a preponderant majority of female artists, a decision to emphasize the role that women have played and continue to play in the history of art.
9. Edward Hopper Exhibition in New York
During his lifetime, the New York-born painter portrayed contemporary life in the United States. This year, from November through March 2023, the Whitney Museum of Contemporary Art brings together the most emblematic works that Hopper produced in New York and invites you on a tour of the city by the painter's hand, through his most famous themes, from architecture to more intimate facets such as loneliness.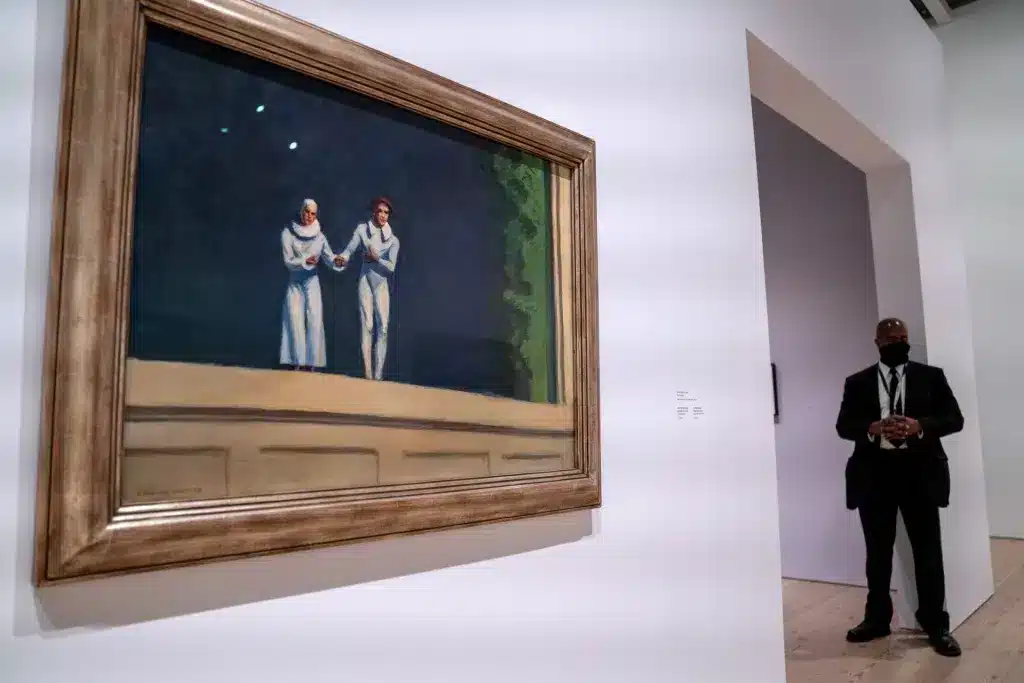 The exhibition brings together 200 works: paintings, watercolors, sketches, illustrations, drawings, engravings and personal documents, both from the Museum itself and from the Sanborn Hopper archive.
10. Gustavo Velez Exhibition in the Dominican Republic
In October, Colombian sculptor Gustavo Velez was invited by the Ministry of Culture of the Dominican Republic and its General Directorate of Museums to intervene in the Museum of Modern Art, the iconic "Altos de Chavon" in La Romana and some parts of the historic center of Santo Domingo declared by Unesco as a World Heritage Site.
Of the 40 pieces made of marble, bronze or steel, 14 were monumental sculptures weighing between two and seven tons.
The art exhibition is sponsored by the National Directorate of Museums and the Museum of Modern Art of the Dominican Republic, with the support of the Colombian Embassy in this country.